Cart (

0

)
Recently Added
Total $0.00
The item you just added is unavailable. Please select another product or variant.
DON't let a sunburn ruin your skin
aftersun CONCEntrated lotion with dna repair enzyme
A sunburn is a sign of damage that occured to your skin: your skin got overwhelmed by too much exposure to UV and your melanin - the natural UV protection agent in skin, couldn't cope. It's usually red and swollen, painful, uncomfortable, leads to inesthetic peeling and later on to dark spots and other signs of aging.

AfterSun Restorative Lotion is advanced formula that slows down the progress of the sunburn, soothes inflamed skin and supports faster regeneration of the damaged skin cells and DNA.
Your skin goes back to its healthy state quicker, restoring some of the damage, mitigating the peeling and allowing for a longer lasting tan.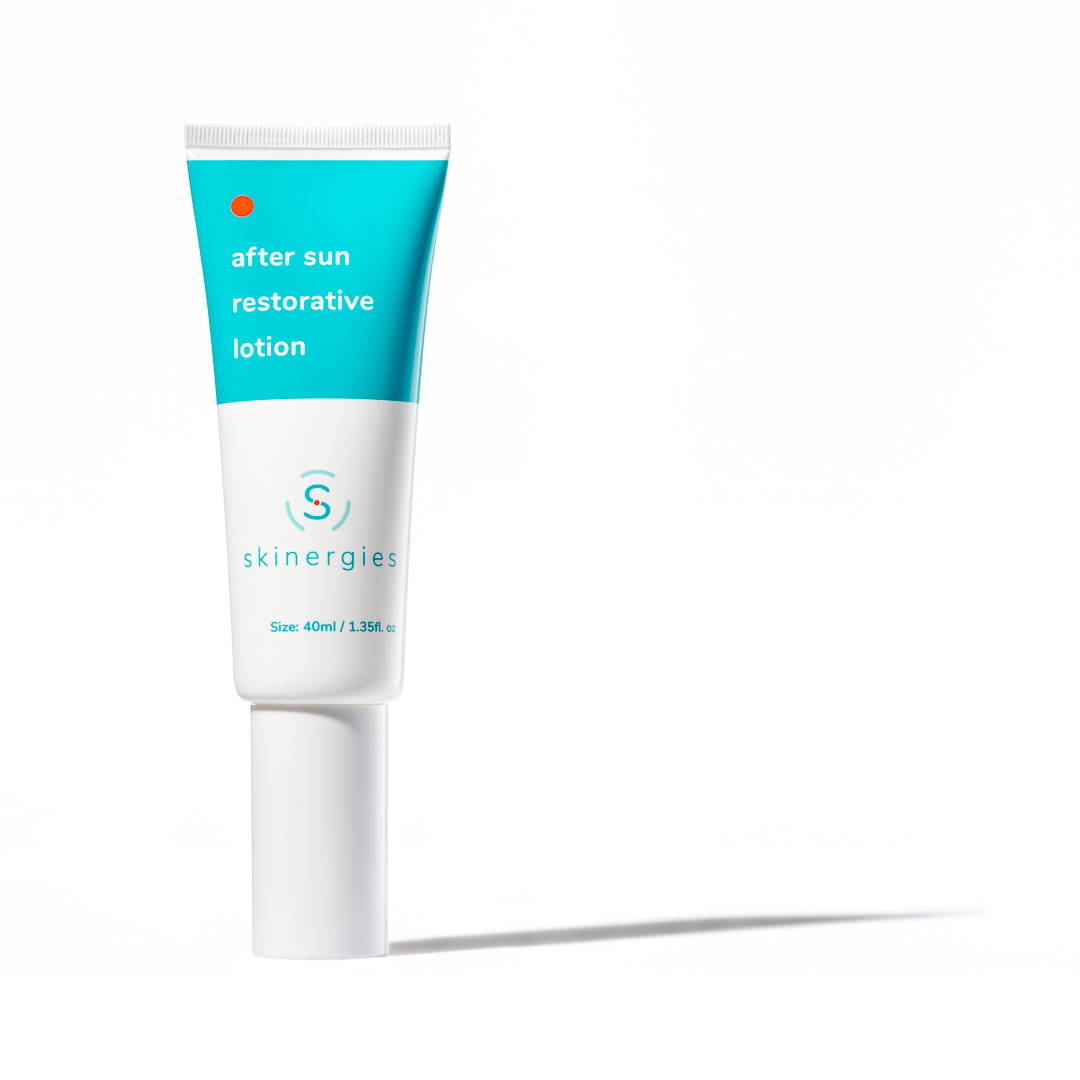 AFTER SUN RESTORATIVE LOTION by skinergies
SUPERCHARGED WITH NATURALLY DERIVED REPAIR AND SOOTHING ACTIVES
MELANIN ACTIVATING PEPTIDES
Help protect skin cells against the effects of photoaging from exposure to UV rays and gradually restore natural sun protection and defense properties, provides a healthy year-round glow.
MICROBIOME FRIENDLY DNA repair enzyme
Micrococcus Luteus is a bacteria found in the human body. It recognizes UV damage and helps accelerate repair four-fold, diminishing the deterioration of skin cells damaged by prolonged sun exposure.
ANTIOXIDANT, SOOTHING BOTANICALS
French Maritime Pine Bark, Kakadu plum, pomegranate flower combine their antioxidant properties with skin soothing and calming blend of perilla leaf, barley seed, and peony flower extracts, for a full solution against photoaging.
SKIN MATRIX RESTORATIVE BLEND
Advanced plant and marine compounds help relieve redness and inflammation, while hyaluronic acid and highly pure Forskolin help bind moisture to parched skin and restore the skin matrix.
Sunburns take a few hours to develop after exposure, and a few days to heal; peeling is when the body tries to shed the damaged skin cells. But after the sunburn fades, lasting damage remains for years: sunburn accelerates skin aging and is a leading cause in the majority of cases of skin cancers such as basal cell carcinoma, squamous cell carcinoma and melanoma, the deadliest form of skin cancer.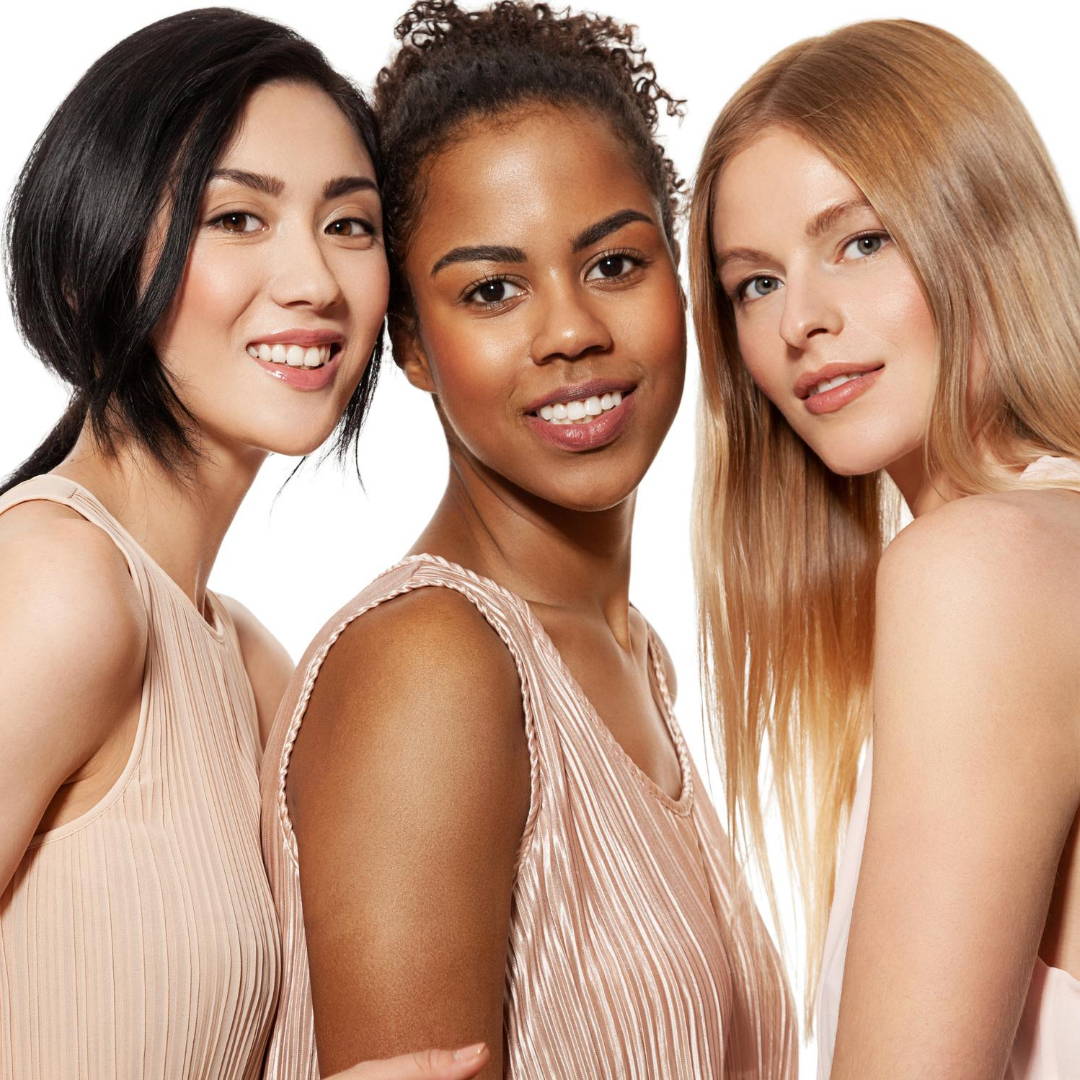 We concentrate our research on finding natural yet efficient skincare formulas to protect and repair every skin from the damaging effects of UV rays, whether in prevention mode during passive exposure to ambient sunlight, or in repair mode in the event of sun-related damages.
We are using only naturally derived ingredients, and lab formulated, advanced peptide and enzymes complexes and compounds.
The way sun exposure affects our health, body and skin is complex, and sun damage is serious. Our products are formulated to make everyone's life easier, healthier, and worry-free.


the (short) story behind the brand
I was born in France and spent my childhood in Africa, where I was living outdoors; I was always tanned and never got a sunburn or a reaction to the sun. I started noticing signs of aging and experiencing reactions to direct sun exposure in my early 30's. Back then, I was living mostly indoors, in Paris, then London and now New York City. Due to my indoor lifestyle, my skin had gradually lost its ability to protect itself against direct sun exposure, and it was becoming sun sensitive: I developed rashes and even cold sores as soon as I was going to the beach, and I was burning right away; wrinkles and dark spots started showing too.
My research and work with dermatologists and skin experts from Europe led me to understand the role of melanin as a natural protective agent, and the limitations of SPF in situations of passive exposure to ambient sunlight. The exact same way our body protects itself against most bacteria, germs and external aggressors thanks to a strong immune system, Skinergies stimulates the skin's defense system to help it protect against daily rays.
This is a new approach to every day sun protection.
Sylvie Giret, Founder
"The lotion saved my weekend in the Carribean. I got a really bad sunburn on the first day and it was gone the next day so I could enjoy my weekend!"
Celia J.
"I always keep a tube of the lotion at home, because it fixes all kinds of burns. It is also great to help skin repair after blisters."
Amanda C.
"My skin is very fair and I burn easily, and it usually peels almost immediately. Not with the lotion. I use it year-round, also when I go skiing."
Juliet A.