Cart (

0

)
Recently Added
Total $0.00
The item you just added is unavailable. Please select another product or variant.
DAYLIGHT DEFENSE SKINCARE SYSTEM
Daily passive exposure to UV rays emited by ambient sunlight accounts for 80% of our sun exposure year-round and for 90% of the damage to our skin. It is an everyday-everyone-everywhere matter.

Ambient sunlight is primarily made of UV-A rays, that are invisible and equally intense year round. They penetrate clouds and glass and scientists consider that over 50% of outside UV-A radiation penetrate inside buildings through window glass. They are the #1 priority in daily skincare, and at the core of our mission.
INCIDENTAL SUN SMART SERUM, FORMULATED FOR EVERYDAY RAYS
EVERY DAY SKINCARE: multitasking booster serum for a 360 protection against premature aging caused by daily passive exposure to ambient sunlight

SAFE FOR THE HEALTH AND THE ENVIRONMENT: because every day skin care should be safe, we have chosen to use alternative UV-A filters than the synthetic ones officially approved by the FDA. Our filters are all natural, and the most powerful UV filters known to nature. They all come from renewable resources.

UV PROTECTION, ACTIVE AT ANY TIME DURING THE DAY: ambient sunlight is all around without us realizing it, so our technology primarily aims at restoring the skin's own SPF by stimulating the melanin, for the UV protection to come from within, every time it is needed

DEMONSTRATED RESULTS: 5 star customer reviews, clinical studies demonstrating the performance of our actives

EASY TO USE: easy to incorporate into every routine, only one application needed in the morning
1. IT activates THE MELANIN, FOR A UV PROTECTION FROM WITHIN
Our serum - and all of our products - feature a new generation peptide that mimics the action of sunlight on skin and activates the melanin and its UV protection and repair properties.It's an all natural process, that generates a natural glow without creating any disruption in pigmentation or changing the skin tone. It's like stimulating the immune system to make sure it destroys disease-causing organisms or substances that bombard us every day.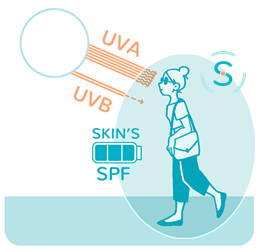 In humans, melanin is a natural brownish pigment that gives its color to skin and hair. Melanin acts both as a natural UV filter and as a scavenger of free radicals that damage the DNA, leading to accelerated aging and worse, skin cancer and melanoma.
Melanin is stimulated by sunlight, and specifically by UV-B rays, primarily active in the summer.

In technical terms melanin activation by sunlight is called photo-adaptation.
2. it is enriched with ANTI-PHOTOAGING BOOSTers
Because melanin is not able to cope alone with excessive and repeated exposure, we've added booster ingredients targeting the signs of accelerated aging caused by every day exposure to UV-A, blue light and infrared aka photo-aging.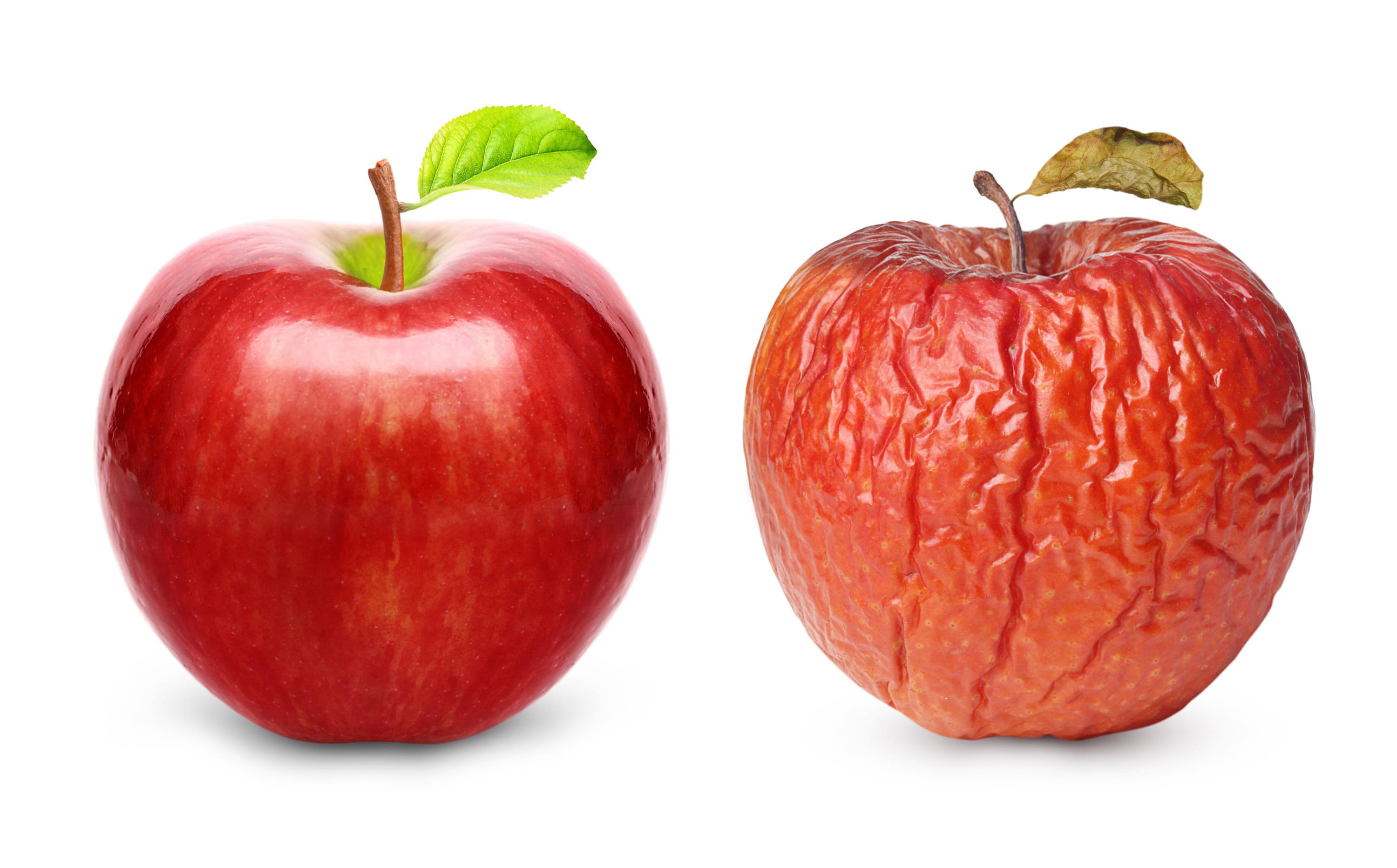 UV-A, blue light and IR filters: our all natural filters are multitasking ingredients among the strongest UV absorbing organisms in nature: sea alga Porphyra Umbilicalis, lingonberry stemcells and fresh water microalgae Scenedesmus rubescens work together to fend off the damaging effects of UV radiation on the skin.

Free radicals scavenging antioxidants: French pine bark extract, green tea and other polyphenols repair oxidation caused by exposure to daylight, hence limiting the deterioration of the skin matrix and the subsequent formation of lines and wrinkles.

Skin matrix rejuvenation: naturally derived hyaluronic acid binds moisture and supports the rejuvenation of collagen III.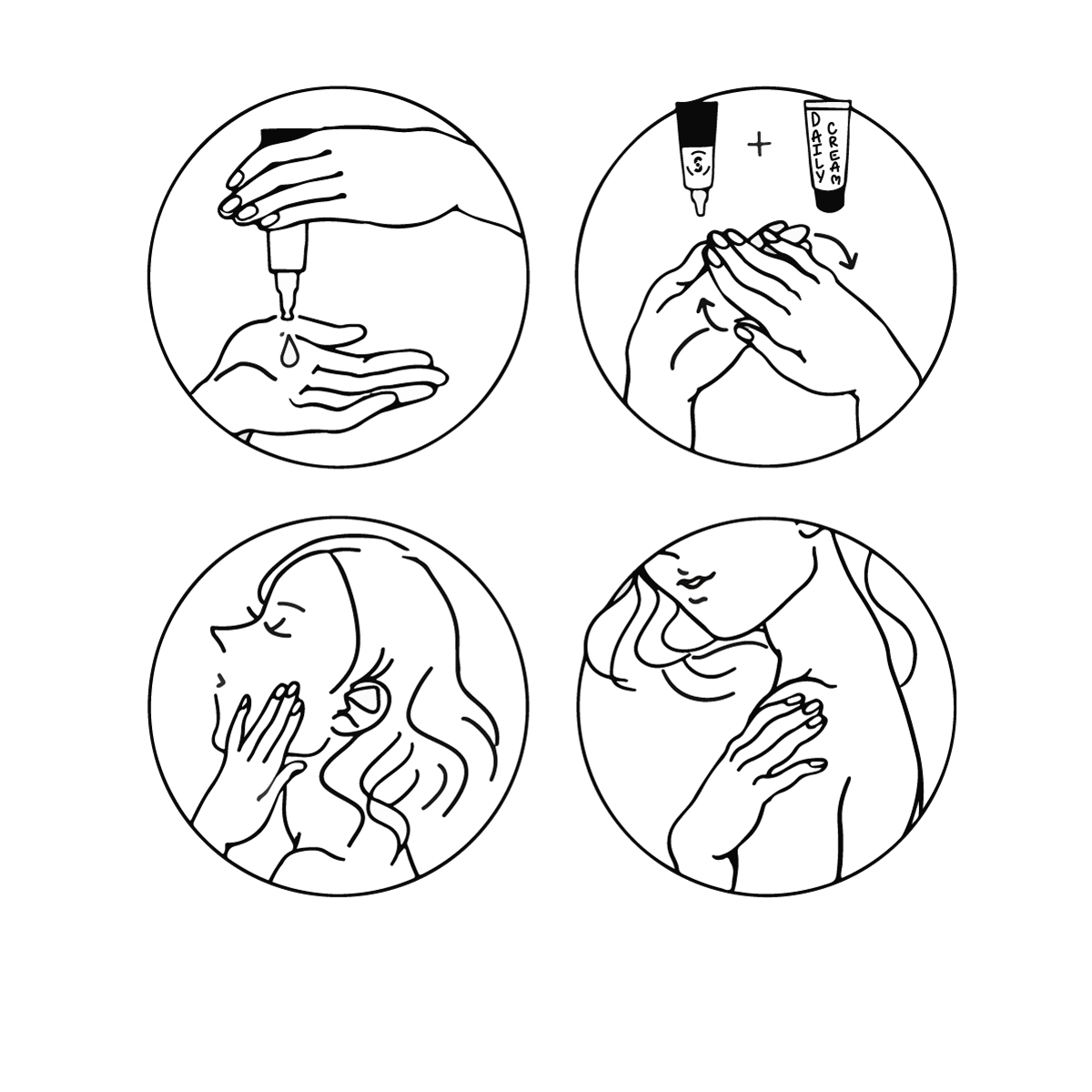 EVERYDAY USE MADE (UVER) EASY
We formulated Incidental Sun Smart Serum with your daily routine in mind, and we made it as simple to incorporate as possible:
~ it mixes well with any texture of cream, oil or serum so you can easily incorporate it into your favorite skincare or makeup
~ when used mixed, one pinhead of serum is enough to cover the face, neck and decolleté, and the tube will last for approximately one month. When used alone or as a primer, or on additional body areas such as shoulders or hands, extra quantity is needed
~ one application in the morning takes you through the day: because you're busy getting on with your day, we've added a photosynthetic plankton that automatically activates the formula every time your skin is hit by UV or blue light. So you don't need to replenish at any time !
~ patented delivery system makes it super easy to use and dose, without any risk of spilling or leaking
~ the airless and opaque tube preserves the formula from external oxidation.

WHAT customers SAY ABOUT IT
"My skin feels so much smoother, even after a long day."
~ Annette, WA

"Now I understand the UV-A thing: I see it every day on my face."
~ Louise, CA
"This serum is part of my daily routine, I use it witheverything."
~ Donna, VT
"It feels great on my skin, so much better than applying an SPF"
~ Carmen, IL
"I never use sunscreen, but this serum is my new thing,
I feel it's really working" ~ Henry, NY
Photo-adaptation could help lower the risks of skin cancer
According to scientific research, keeping the melanin active through regular exposure to sunlight could significantly help reduce the risks of skin cancer, and of vitamin D deficiencies among Americans (1). For these scientists, the lack of exposure is a health concern, and they advocate for chronic non-burning sun exposure (2).Non-burning sun exposure is associated with a lower risk of melanoma, while sunburns are associated with a doubling of the risk of melanoma (3).
uv-a protection is more relevant to daily skincare than spf (4)
While UV-B is highly dependent on the season, day-time, cloudiness and latitude, UV-A is relatively constant during the year, and present at potentially harmful levels outside as well as inside buildings. Because they penetrate deeper into the skin than UV-B, they're considered the #1 cause for premature aging and melanoma.

This explains why the most exposed skin sites, such as the face and hands, show in general more aging signs than covered skin.

The Trouble With Ingredients in Sunscreens (5)

Environmental Working Group EWG raises the flag about the toxicity of ingredients in sunscreen (5), starting with oxybenzone, the most commonly used UV-B filter. When it comes to supposedly safer filters such as zinc oxide, titanium dioxide or avobenzone, research (4) suggests that they shouldn't be used every day, due to their level of concentration in sunscreen and the risks posed by accumulation: endocrine disruption, cancer or other diseases that are still being evaluated.

(1) Bikle DD. The Vitamin D Receptor: A Tumor Suppressor in Skin. Sunlight, Vitamin D and Skin Cancer, Ch. 16, 2nd edition. Jorg Reichrath, editor. Landes Bioscience and Springer Science+Business Media. 2014:282-302 (2) Van der Rhee H, de Vries E, Coomas C, van de Velde P, Coedbergh JW. Sunlight: For better or for worse? A review of positive and negative effects of sun exposure. Cancer Res Front 2016: 2:156-83; http://dx.doi.org/10.17980/2016.156 (3) Gandini S, Sera F, Cattaruzza MS, Pasquini P, Abeni D, Boyle P, Melchi CF. Meta-analysis of risks factors for cutaneous melanoma: II. Sun exposure. Eur J Cancer 2005; 41:45-60; PMID:15617990; http://dx.doi.org/10.1016/j.eca.2004.10.016 (4) UV-A sunscreen from red algae for protection against premature skin aging, by Schmid Daniel, Schurch Cornelia and Zulli Fred (5) EWG sunscreen guide 2019